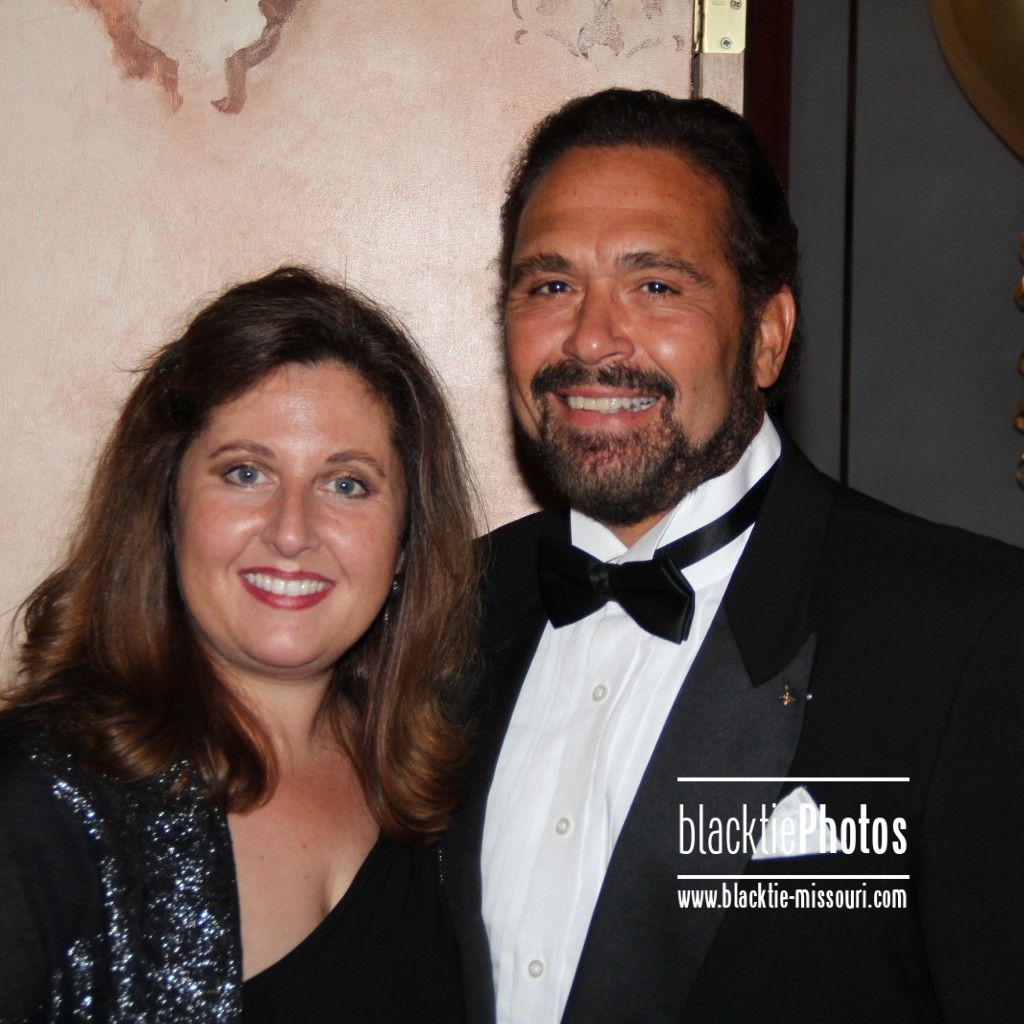 Winter Opera St. Louis celebrated the opening of its ninth season of world-class operatic performances, hosting its annual Gala, Friday, September 25, 2015, at Dominic's Trattoria, Clayton. The evening commenced with cocktails and hors d'oeuvres at 6:30 PM, followed by an authentic four-course Italian dinner. Guests received a sneak preview of the upcoming season, highlighted by an appearance from Jorge Pita Carreras, an internationally renowned tenor who starred last year in Winter Opera's production of L'amico Fritz. Gala tickets cost $125.
Gina Galati, general director and soprano, and Jorge Pita Carreras provided a soupcon of the passion and depth defined in operas. The beauty and power expressed in the music is reflected in the magic of a live performance. Gina Galati and Jorge Pita Carreras exuded the diverse emotions felt in the program excerpts. A touching moment subsequently occurred when Dominic Galati ended the evening with a musical tribute to his daughter.
Nancy Pillsbury Shirley, board president, observed that the Winter Opera's vision is bringing classical opera written in the language intended. The company also wants to showcase national and international artists. Jorge Pita Carreras agreed that the entire operatic experience is not encountered unless it is performed in the original language.
Thus 2015-16 productions feature Gilbert & Sullivan's Yeomen of the Guard (October 30, November 1); Mozart's Cosi Fan Tutte (January 22, 24); and Verdi's Il Trovatore (March 4, 6). For additional information, please refer to Winter Opera Saint Louis.