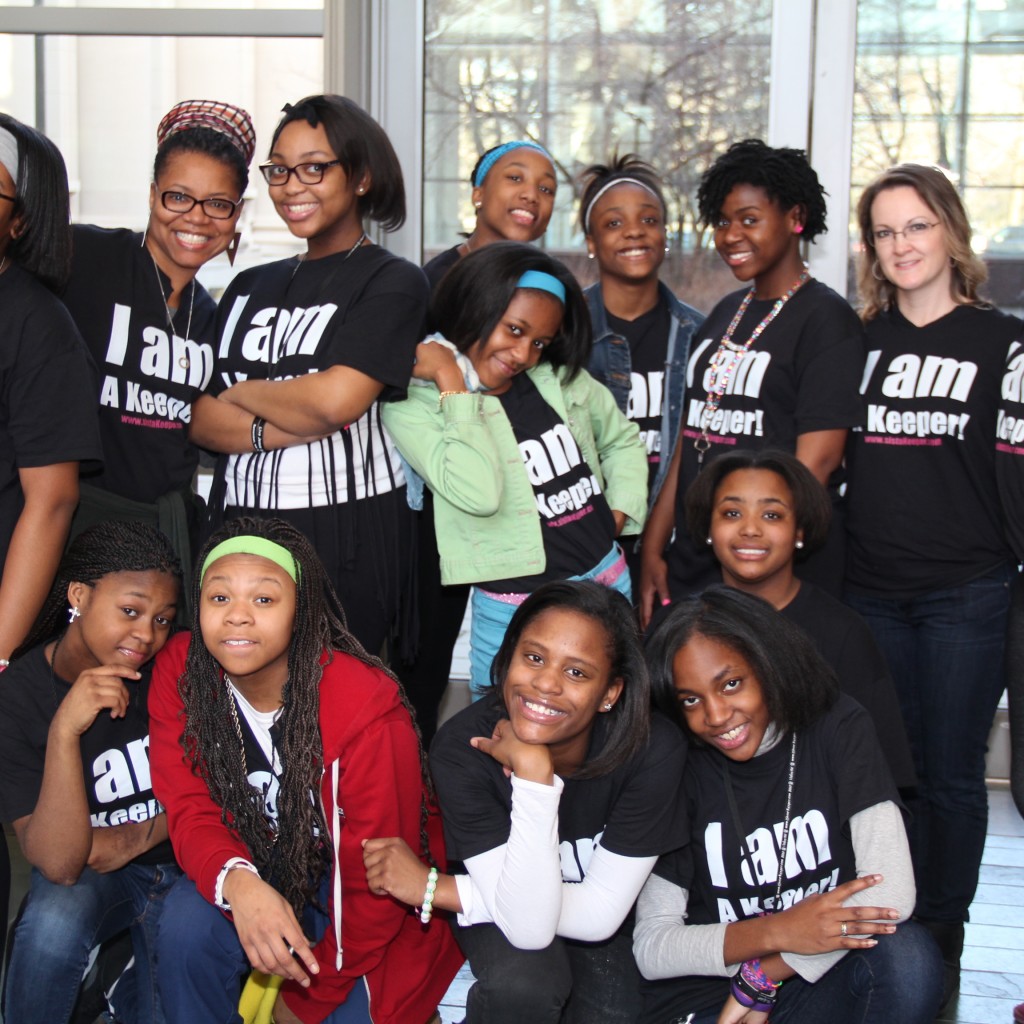 Safe Connections' One Billion Rising
Safe Connections hosted the return of One Billion Rising, Tuesday, February 18, 2014, at the Missouri History Museum.
One in three women on the planet will sustain rape or physical/mental abuse in her lifetime. That ratio equates to ONE BILLION WOMEN. One billion women violated represents an atrocity. One billion women (and the men who love them) dancing embodies a revolution.
Attendees once again participated in the worldwide One Billion Rising social justice movement to demand the end of violence against women and girls. They watched an international video that inspired people to unite with thousands of others.
Safe Connections appreciated those who came out Tuesday, February 18 to dance as part of One Billion Rising. It felt so uplifting! Everyone rose and danced for justice on behalf of the more than 1 billion women and girls who are beaten or raped in the course of their lives. Hundreds of people joined at the Missouri History Museum, and they shook the room with their power.
Safe Connections Executive Director Susan Kidder created an upbeat atmosphere and made sure people were having a good time, while still remembering why they attended. Prevention Groups Coordinator Terrell Borum spoke to the men in the room and inspired the audience with his positive message. The Sista Keepers added their enthusiastic voice to the event, too, so that all left feeling their actions matter.
A big thanks goes to the event sponsors, the Missouri History Museum and STL TV. Additionally, Safe Connections extends its gratitude to the volunteer "Break the Chain" dance leaders, the fun and always motivational dancers of Leverage Dance, Hannabeth Fischer and Diana Barrios.
Finally, besides Susan and Terrell, special recognition is saved for the dedicated staff of Safe Connections who served as volunteers and/or danced:Margie, Ilene, Megan, Amanda, Michael, Meaghan, Allison, Kathy, Deb, Holly and Karrie!