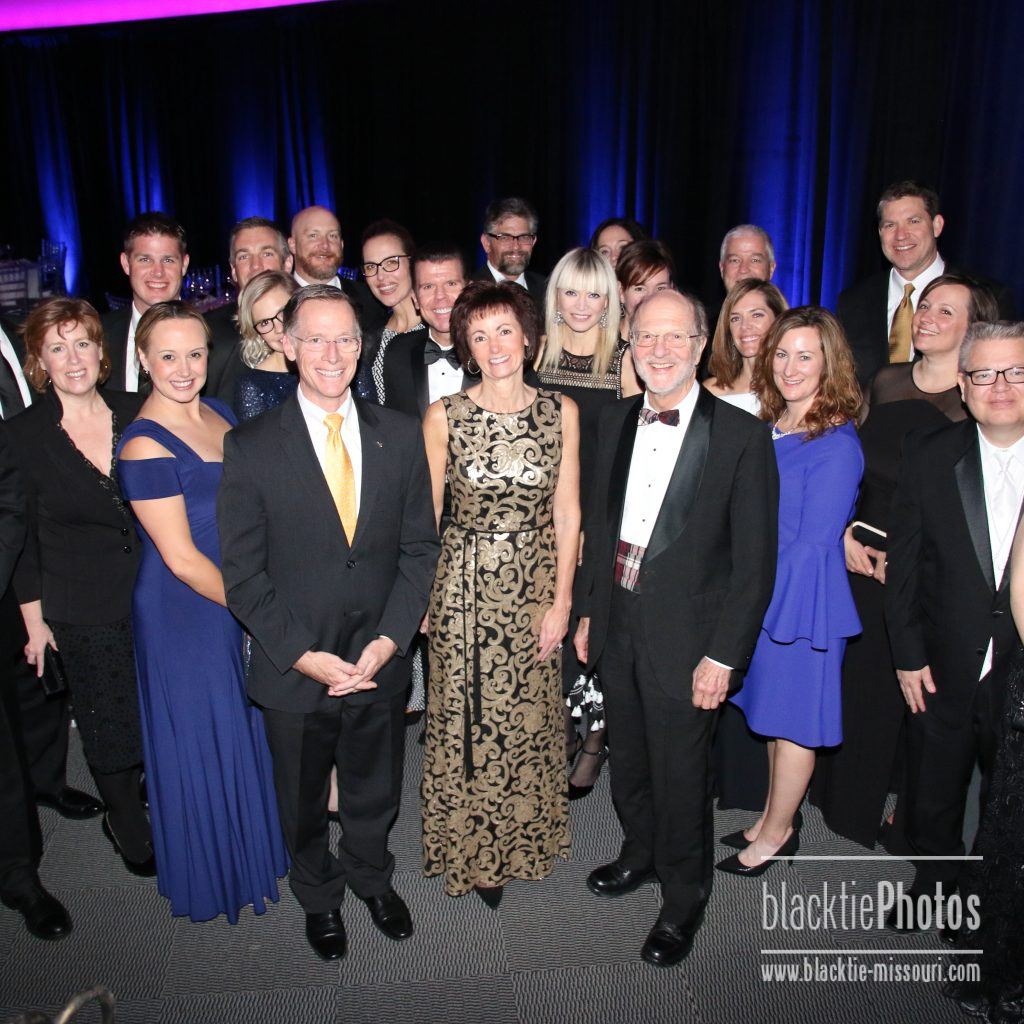 Held in the glorious James S McDonnell Planetarium "Mission 11: Destination Moon Gala" presented a taste of what is to come to the St. Louis Science Center in 2018 as one of just 4 science museums nationwide to host the Smithsonian's National tour of the state-of-the-art exhibition "Destination Moon: The Apollo 11 Mission.
Guests were treated to a cocktail reception in the Holkamp Family Skyport followed by Dinner and a multi-media program presented by emcee John Pertzborn, co-anchor for FOX 2 News in the Morning, introductions by co-chairs Donna Wilkinson and Michael Neidorff, and Bert Vescolani, President and CEO.  Guest speaker Chris Ferguson, Director of Crew and Mission Systems for CST-Starliner gave a rousing look into the future of space travel using the up to date media technologies of our own Planetarium.
"Destination Moon: The Apollo 11 Mission" will emphasize our home town contributions to the space race by McDonnell Douglas Mercury and Gemini spacecraft (now the Boeing Company) and culminating in Apollo 11 command module, Columbia. The exhibit will reflect on the future of space exploration specifically the Mars Exploration Program and The Boeing Company's tremendous contributions to our national space initiatives.
St. Louis Science Center Mission: "to ignite and sustain lifelong science and technology learning."  For more information: slsc.org  314-289-4400