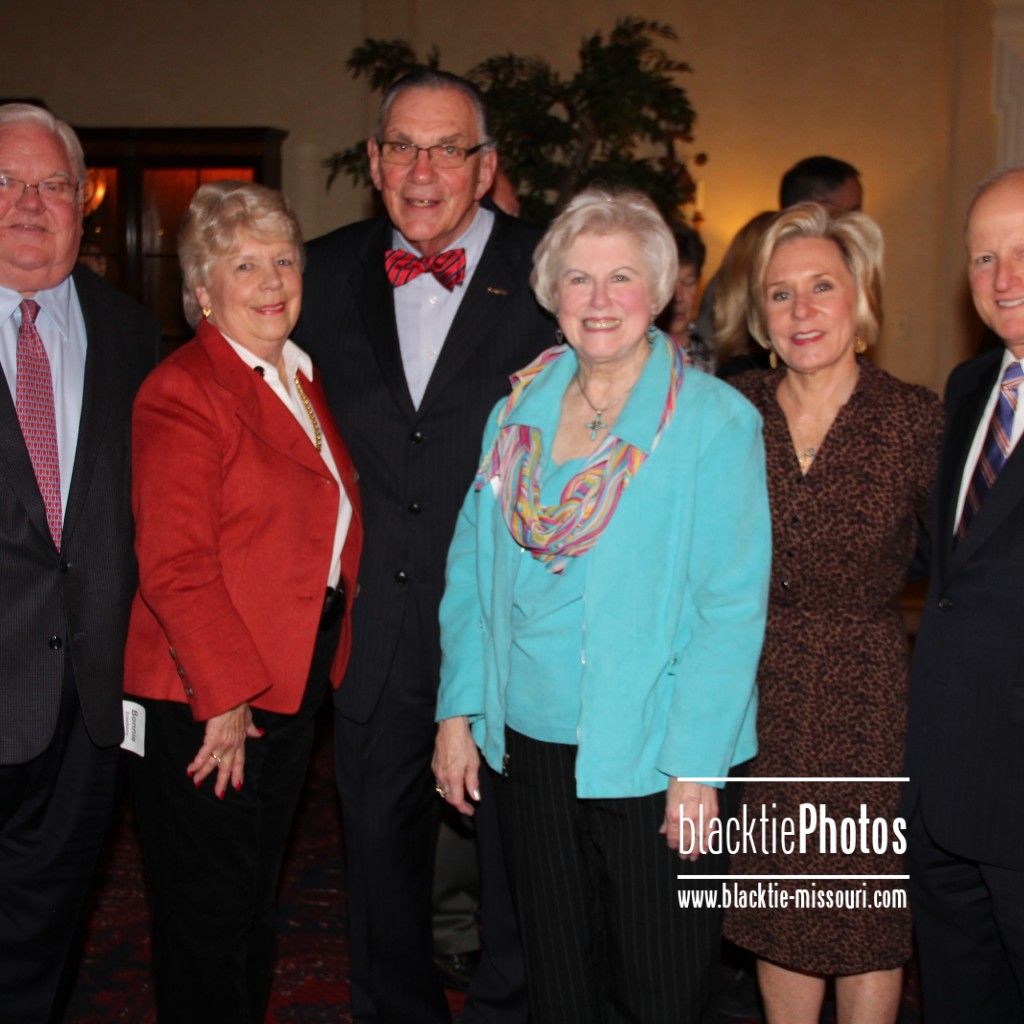 Fontbonne University's Meet and Greet Cocktail Reception
Fontbonne University held a Meet and Greet Cocktail Reception at the Bogey Club, Wednesday, April 2, 2013. The party, hosted by Jim and Karen Castellano, provided friends and supporters of the Tribute to Leadership and Legacy Gala an intimate opportunity to honor outgoing university president Dr. Dennis Golden and Monica Golden.
Guests enjoyed a relaxed supper and reminisced about Dr. Golden's 19 years as Fontbonne's president. Dr. Golden spoke fondly about St. Louis and recalled when he arrived for his interview, he knew destiny had called him here. Nonetheless, he went to the school's chapel and prayed that God would grant him this chance.
The Tribute to Leadership and Legacy Gala, scheduled May 8, 2014, will enable the entire community to recognize the contributions Dr. Golden and Monica Golden have made to Fontbonne. Proceeds from the gala will support student scholarships and Dr. Golden's vision of Fontbonne as a preferred destination for students seeking excellence in higher education.
Fontbonne University, a Catholic coeducational institution of higher learning sponsored by the Sisters of St. Joseph of Carondelet, is rooted in the Judeo-Christian tradition. The university is dedicated to the discovery, understanding, preservation and dissemination of truth. Undergraduate and graduate programs are offered in an atmosphere characterized by a commitment to open communication, personal concern and diversity. Fontbonne University seeks to educate students to think critically, to act ethically and to assume responsibility as citizens and leaders.