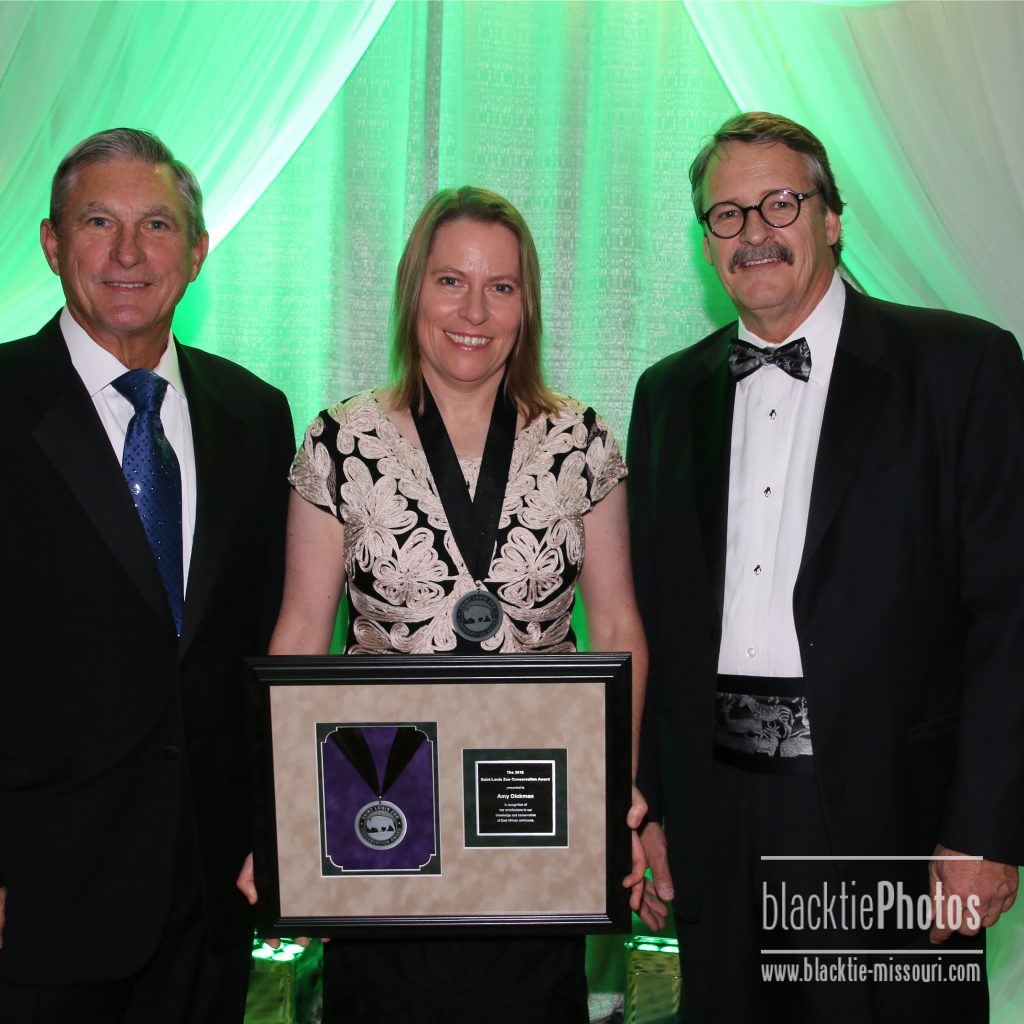 On Thursday November 17th 2016 The Marlin Perkins Society Celebrated 25 years of honoring those who support and research internationally for conservation and preservation of animal species. Held in the spacious Midway Hall of Union Station guests were treated to drinks, buffet style dinning and music by Miss Jubalee. Following the dinner was the presentation of the award for this year's silver anniversary:
The 2016 Saint Louis Zoo Conservation Award was presented to Amy Dickman, Ph.D., Director of the Ruaha Carnivore Project (RCP). Part of Oxford University's Wildlife Conservation Research Unit (WildCRU), the project develops effective conservation strategies for large carnivores in Tanzania's remote Ruaha landscape.
The Saint Louis Zoo Individual Award went to Patricia G. Hecker, longtime Zoo supporter and friend. Mrs. Hecker and her husband, the late Harvard Hecker, are longstanding conservationists. They were founding members of the Wild Canid Survival and Research Center, now the Endangered Wolf Center, established in 1971 by Marlin Perkins and his wife Carol.
Eaton Corporation received the Saint Louis Zoo Corporate Award. A global technology leader in power management and in developing and manufacturing electrical hydraulic and mechanical power solutions, Eaton provided two gifts totaling $20,000 to the recently completed The Living Promise Campaign. The company is recognized at McDonnell Polar Bear Point and will be recognized at Grizzly Ridge when this new habitat for grizzly bears opens in 2017.
The Bellwether Foundation received the Saint Louis Zoo Foundation Award. This Foundation supports the St. Louis community by providing funds to organizations that anticipate the future in the arts, computer science, education, finance, health care, medicine and social sciences.
For more information: https://www.stlzoo.org/membership/marlinperkinssociety/